Coat Racks
Our coat rack stands are available in all sizes and are custom-made according to your requirements. You can choose exactly the correct wardrobe for you from a wide range of options within our modular system.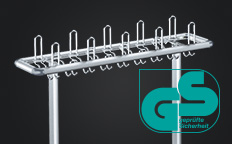 Coat rack stand 40S
The coat rack stand 40S ensures maximum mobility and, due to the many options, can be precisely customised to meet the needs of the customer. Of particular note is the IFA-certified hook cap and ...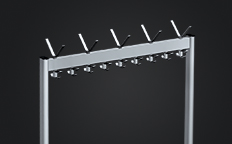 Coat rack stand 70*28
The coat rack stand 70*28 is used when maximum mobility coupled with a large number of hooks in a narrow space is needed. In addition the stand is easily accessible from both sides with the option ...